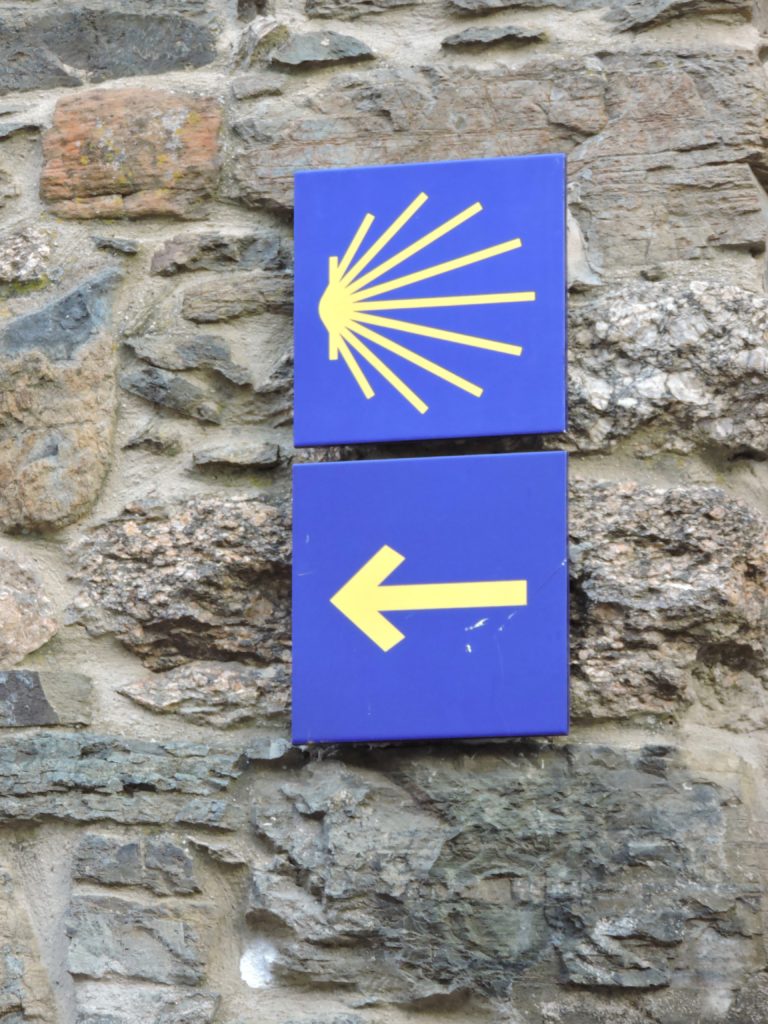 This week Dawn and I and several friends are walking the ancient pilgrimage route, the Camino de Santiago, or "the way of Saint James." We're following signs like the one pictured to the right and enjoying the beauty of northern Spain as we walk the 70 miles to the cathedral in Santiago.
Pilgrims have been following this trail for over 1,000 years. It's a "thin place" where the spiritual world and the temporal world are somehow closer together. We are excited to make this walk again.
Maybe next year some of you will join us?