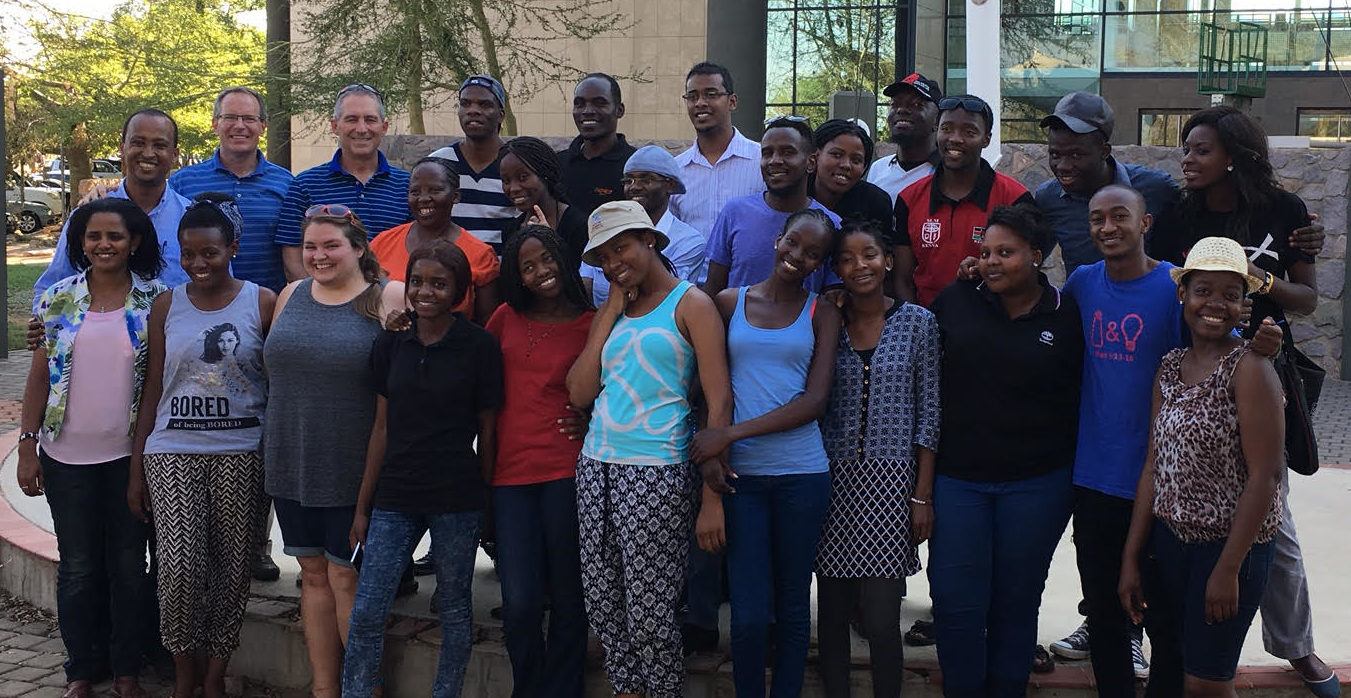 The student leaders at the University of Botswana hosted our group of ministry leaders for a prayer walk of their campus on a sunny afternoon. And when I say sunny, I mean hot and sunny, with temps hovering just over 100 degrees. As we strolled in small groups and prayed for their fellow students, I found myself subtly guiding our group to the few patches of shade along our route. A few minutes later, I found myself praying, "Lord, don't let me fall over from heat exhaustion in the middle of this campus!" The Botswana students certainly have a higher heat tolerance than this North American.
I was in Botswana for several days of meetings with Cru African student ministry leaders. Men and women attended from Botswana, Zimbabwe, Kenya, Namibia, Mauritius, South Africa, Lesotho, Swaziland and Tanzania. Many of these are young leaders, in their 20's or early 30's and many are pioneering new ministries and attempting to reach new campuses. The conference covered aspects of leadership, coaching their staff and students and launching new campus ministries. Their goal is to get to hundreds of new campuses by 2020.
I spoke a couple of times, including a talk on Servant Leadership and a devotional talk on the spiritual realities we face as ministers. We also attended a student meeting one evening at the University of Botswana. Student meetings on different continents often look different, but it's encouraging to see the common threads of a commitment to growing in faith and reaching friends with the gospel. And, trying to meet members of the opposite sex. This aspect never changes!
Please join me in praying for these young leaders in Africa. Pray for their success in launching new campus movements and pray that many of their peers will come to faith and influence their continent for Christ!