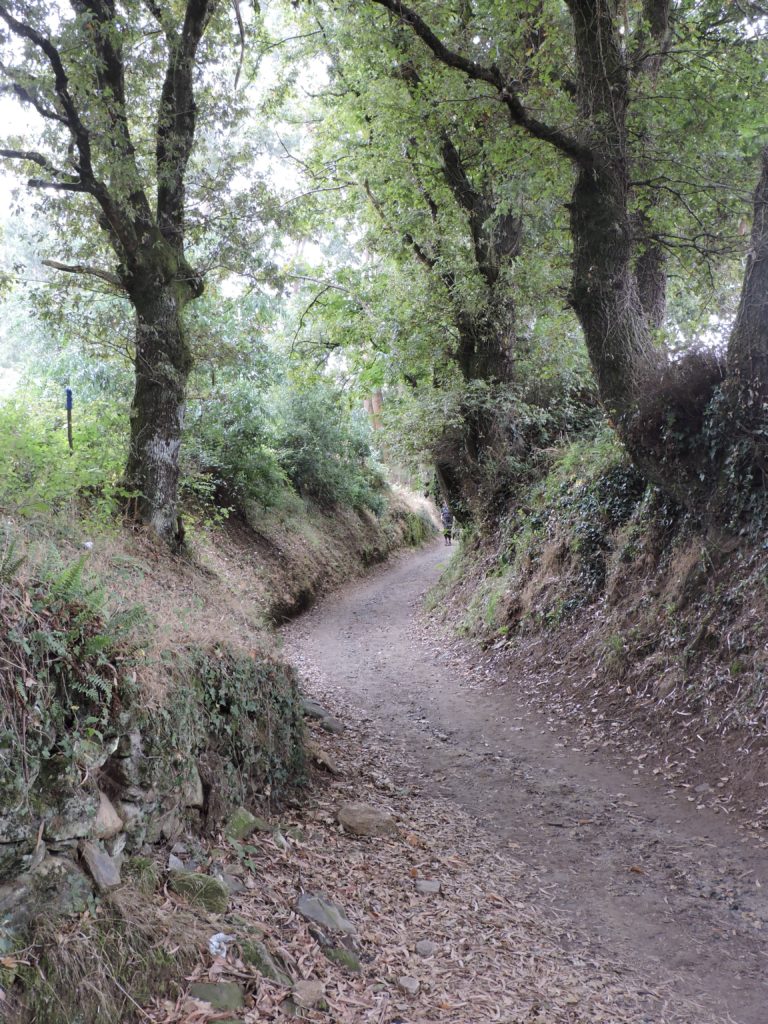 I just got back from walking the Camino de Santiago, or the Way of Saint James, the ancient pilgrimage traveled by seekers of Jesus for over 1,000 years. The experience was fantastic. Don't get me wrong, the walking was hard. Fifteen miles some days and we walked a total of seventy miles over seven days as we journeyed across Northern Spain to the cathedral in Santiago de Compostela.
There's something powerful about walking and contemplating the things of the Lord. I've never combined the physical and the spiritual in such a way before. The physicality of the Camino is what makes it a pilgrimage worth pursuing. We simply don't get this experience anywhere in our lives.
As I've reflected on the experience, it seems to me that walking the Camino is a lot like living our everyday lives. You only get somewhere, or accomplish something, by taking one step at a time. Things may seem slow, but you don't realize how far you can get a step at a time. Then you turn around and you can see how far you've traveled.
It's also true that sore feet and blisters are normal on the Camino. Just like they are in life. Despite the pains and problems we all face, we continue to walk.
People over the centuries have described the Camino as a thin place, meaning a place where the boundary between heaven and earth starts to fray. It's a location in our world where we can sense the divine more readily. I believe this to be true of the Camino. Years and years of the prayers of well-meaning pilgrims have created a worn spot in the spiritual fabric of our world. It is a unique place and spending time there was a pleasure.
The Camino de Santiago – I heartily recommend it! As of this point, Dawn and I are seriously considering going back in 2017 and taking folks with us, so if that interests you let me know!